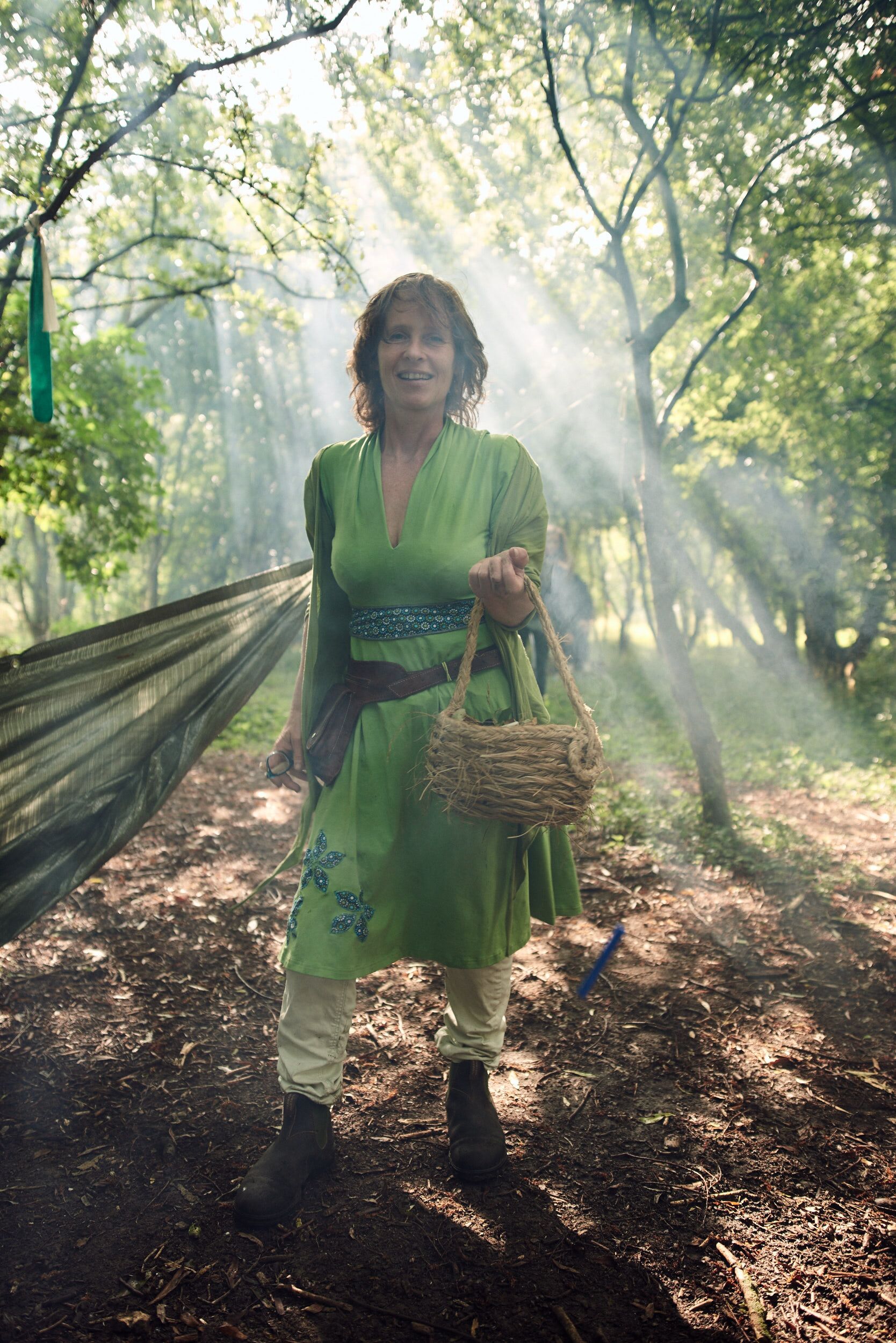 Zenia is a Copenhagen-based forager. She'll bring us stories from the foraging-fields, the normal everyday people she meet out there and the joy she finds in bringing wild produce, to wild chefs, who do wild concoctions with it.
She'll also talk about how all this has evolved over the last few years, from her angle.
Former Noma pastry-chef Malcolm Livingston and his Ghetto Gastro partners are known for collaborations with brands and celebrities—they created the menu for the Black Panther movie premiere, for one—and they've man-aged to embrace high art, street culture and pop thrills all at once. But their dedication to reinvesting in their Bronx community is paramount, partnering with food-justice organizations and neighborhood programs while taking on big-name clients.
What Livingston and his colleagues in Ghetto Gastro are trying to do is present delicious, healthy food with a hypercre-ative global perspective and a deep focus on community and culture.
We are so excited to announce that Berlin based Restaurant Ernst will cook one of the two dinners at ArktiskMat 2019.
In 2017, Canadian chef Dylan Watson-Brawn moved his dining experience from a private apartment setting to a real restaurant
The restaurant is called Ernst, and is one of the most exciting new restaurants in Europe. A counter-dining experience that seats only 12 people every night and serves between 35 and 40 small bites. The restaurant is extremely produce-driven and chef Dylan Watson-Brawn aim to serve only the freshest, most high-quality ingredients that they source from select farmers in the region. The restaurant was awarded its first Michelin-star in 2019.
Cho Hee Sook is a living legend of Korean cuisine. For over 30 years, she has devoted her career to researching and developing Korean cuisine. Devoting her life to sharing in-depth knowledge of traditional Korean cuisine, Chef Cho has been a mentor and godmother to young chefs and paves the way for the future of Korean cuisine. She built up her experience by leading Korean food department at Novotel Gangnam, Grand Intercontinental, Hotel Silla and worked as an executive chef in the Embassy of South Korea in the U.S. She participated as a Korean representative in 'Rising Asia' by CIA. She also trained many junior chefs as a professor at Woosong University from 2006 to 2008. As a food culture researcher at Arumjigi Foundation, she led the globalization of Korean food to introduce 'the taste of Korean food'. At the Michelin-awarded Hansikgonggan restaurant in Seoul, she now offers a menu based on dishes once served at Korea's Royal Palace.
Niklas Ekstedt is a chef and restaurant owner, from Jârpen in Northern Sweden. He has worked at some of the best kitchens in the world, including Charlie Trotter's and El Bulli.
In 2011 he opened his second restaurant in Stockholm, simply named 'Ekstedt'. Here, the concept is to first and foremost cook all raw ingredients over an open fire.
He is also an author of several books, and renowned in Nordic countries for his long-running Swedish food and travel TV series "Niklas Mat" and more lately the tv-show "Four Hands Menu".
Douglas McMaster is the chef and founder of Silo, the first zero-waste restaurant, based in Brighton. Doug is also the executive Chef of CUB in Hoxton, London. Doug opened Silo in 2014 at the age of 26, creating the worlds first Zero Waste restaurant. The idea is simple; To trade directly with 'where food comes from' avoiding unnecessary packaging and then turning all that is not eaten into compost. This compost then goes back to the farms and closes the loop. Two years after opening, Silo won the prestigious Observer Food Monthly award for 'Britains Most Ethical Restaurant'. In early 2018, Doug gave a TEDTalk titled 'Waste is a failure of the imagination', and June of the same year, Silo won 'Britains most Innovative Restaurant' award at the Craft Guild of Chefs Awards. Most recently Silo and CUB have been included in the World Restaurant awards for innovation and ethical practice.